A new and better way of building and doing business
Did you know that almost 40% of all global CO2 emissions can be linked to the construction industry? That can and must change. At Gentoo, we believe in a new and better way of building and doing business, in which we find a balance between economic growth and protecting our planet.   We combine forces with the right experts, transforming them into a unique range of services and solutions to realise more sustainable real estate. Why? Those focusing in sustainability today will do better tomorrow.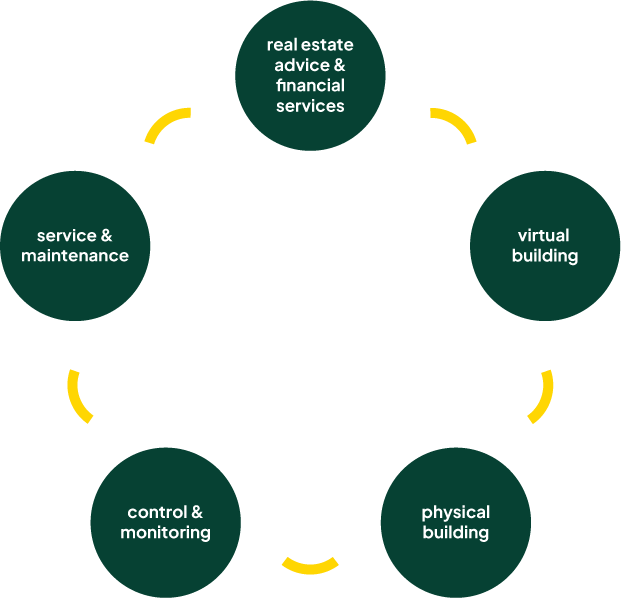 In the Gentoo ecosystem we gather our many years of experience, innovation strength and passion for sustainability into a complete spectrum of solutions. With this, we cover all phases in the life of real estate: before, during and after the physical construction phase. Thanks to the complementary nature of our services and a strongly integrated approach, we ensure that it becomes easier and more efficient to build sustainably.
The end result? Better buildings which are futureproof and in which it is pleasant to live and work.
Building partners for the future
Ambitious and passionate pioneers Mathieu Gijbels, Enerdo and Moonfish form the strong foundations of Gentoo. These three partners are connected by their common conviction that they can radically reduce the ecological footprint of buildings and real estate. Their complementary services and extensive know-how are put to good work within the Gentoo ecosystem to support businesses and organisations from A to Z in accomplishing futureproof real estate.  
Do you share the same moral compass as these initiative takers and can your offer add value in building sustainably? Then you can also become a 'Gentooneer'.